When it comes to sports betting, most people think that fixed-odds gambling is the only type of bet available for gamblers to enjoy. However, this is not the case. There are many other kinds of sports bets suitable for your enjoyment, and it is important for you to understand how each of them works. Don't know where to start from? Here is an overview of the most significant types of bets to make an online bookmaker.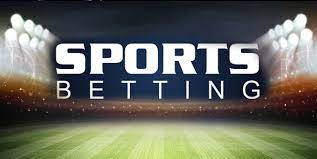 Win Bets and Moneyline Bets
Win Bets are also called Moneyline Bets, depending on where you live. In the United States, most people prefer to call it the Moneyline wager, while it is commonly called a Win bet around the rest of the globe. No matter what you choose to call it, this type of sports bet is the most basic compared to the rest. With win bets, you simply select which competitor you think will win the match or game that you are wagering on.
For example, if you are wagering on an upcoming game between two competitors, you just need to determine which team you believe will win. Once you have made your decision, just place a Win bet on the team you think will win. If the team wins, you win your bet. It is that simple.
There are various sports betting sites available in Canada like www.parissportifcanada.ca that offers you a chance to wager on this type of bet. As earlier stated, you only need to decide what team is likely to win, then place a Win bet on that team.
Futures and Outright Bets
Future bets and Outright bets can be used interchangeably because they mean the same thing. With this kind of bet, you need to select the winner of the overall competition, league, or tournament. Most times, you have to make your choice well in advance of the real sporting event. For this reason, the term "Futures" is associated with this kind of bet.
A good example of this kind of bet is wagering on the team that will win the NBA Finals way before next season begins. Another instance is placing a wager on the team likely to win the Super Bowl even before a single game is played for the present season. In both of these instances, you are betting in advance of the main event happening.
Some different types of Outright bets that you can engage in include:
Outright Winner: Here, you predict the team that will come out top of the leaderboard.
Relegation: With this type, you need to predict the team(s) that will accumulate the lowest number of points throughout the season.
Top 4 finish: This type allows you to place a bet on the team in the league that is likely to finish among the top 4 teams.
Bottom 3: Here, you predict that a team in the tournament is likely to finish among the bottom 3.
Ballon D'Or: You wager on a player's overall performance all through a football year.
Golden Boot or Top Goalscorer: This type allows you to predict the player that will score the highest goals in a season.
Usually, this bet is tough to predict because you need to place your bet far ahead of the actual game. Before a season starts, you will not have a knowledge of how well a specific team will perform. For this reason, the payouts associated with Outright bets are very handsome. Essentially, attractive payouts equate to risky bets.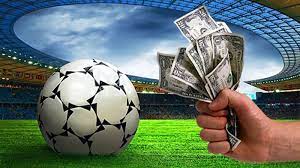 Point Spread and Handicap Betting
This type of sports bet allows you to wager on many sporting competitions at a goal. It is very common in the United States and some parts of Europe. In Europe, many people call it Handicap betting. This betting begins with a sportsbook selecting which team they think will most likely win the match. After this, they will assign an overall number of points they think that the team will accumulate to win the game. Once this is done, it is left for you to decide if you believe that this pick by the sportsbook is understated or overstated.
For example, in an upcoming game between Los Angeles Lakers and Chicago Bulls, a sportsbook posted a point spread of 6 points in favor of the Los Angeles Lakers. This means that they expect Los Angeles Lakers to win Chicago Bulls by many points. If you decide to bet on this game, you need to choose if you believe that the sportsbook's point is high or low.
If you believe that the Lakers will win by at least six points or more, you will wager on Lakers. On the other hand, if you think that Chicago Bulls will win or lose by 5 points or fewer, you will place a bet on Chicago Bulls.
Proposition Bets and Specials
This type of sports betting is quite different from a standard sports bet. To gain more understanding about this type of sports betting and see more examples of it, visit this link: Everything you need to know about Proposition Bets. It is also called Props bets or Specials and can be placed on anything likely to happen in a match.
For instance, you can wager prop bets on which player or team will be the first to score in a game. Another prop betting example includes wagering on which team player is likely to score the first run in a match or even the time which the first goal will be scored in a soccer match.
Essentially, this type of sports wager is not restricted to the examples above, as there are various things you can bet on when placing a Props wager.